Voted Best Answer

Sep 20, 2017 - 08:55 AM
Hello,
Please do the following updation in the "SmartOfficeWordAdd.dll.Config" file present in the following path
"<Default Drive>:\Program Files\eDev Technologies\SmartWord4TFS 2017 Update 1" that is where you have installed the SmartWord4TFS or any other product of the SmartOffice4TFS(smartexcel, smartvisio or smartoutlook), please access it in the eDev Technologies folder.
Then please See the images below showing what changes\updation you have to perform and after that please Save your 'SmartOfficeWordAddIn.dll.config' file and then please try to connect your SmartWord to your TFS Server and also do let us know are you able to connect or not.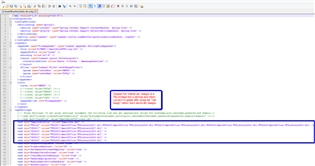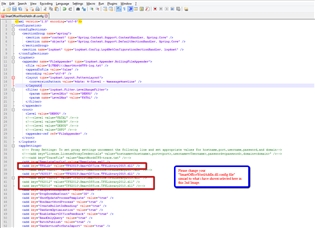 And also update the 'probing privatePath' by just removing the TFS 2017 entry from there which is "TFS2017;TFS2017\PrivateAssemblies;TFS2017\ReferenceAssemblies;TFS2017\Extensio
ns;"

<probing privatePath="TFS2015;TFS2015\PrivateAssemblies;TFS2015\ReferenceAssemblies;TFS2
015\Extensions;TFS2013;TFS2013\PrivateAssemblies;TFS2013\ReferenceAssemblies;TF
S2013\Extensions;TFS2012;TFS2012\PrivateAssemblies;TFS2012\ReferenceAssemblies;
TFS2012\Extensions;TFS2010;TFS2010\PrivateAssemblies;TFS2010\ReferenceAssemblie
s;TFS2010\Extensions;" />
In case of any question or issue do let me know.
Thanks,
Umair Abbasi.