Answers

Aug 01, 2018 - 04:39 AM
Hi ,
There is an issue with the VS 2017 and therefore this error is occurring.
Kindly install the Team Explorer 2017 and after installing it, first connect the Team Explorer to your TFS 2102 and when it connects successfully then close it and run\open Word and connect Smart Word to TFS. It shall connect to TFS.
You can download and install the VS Team Explorer 2017 from the following location.
https://visualstudio.microsoft.com/do...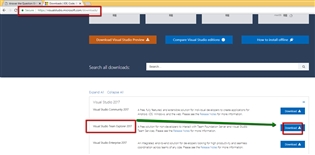 Thanks,
Umair Abbasi.